4. How to reset the unlock pattern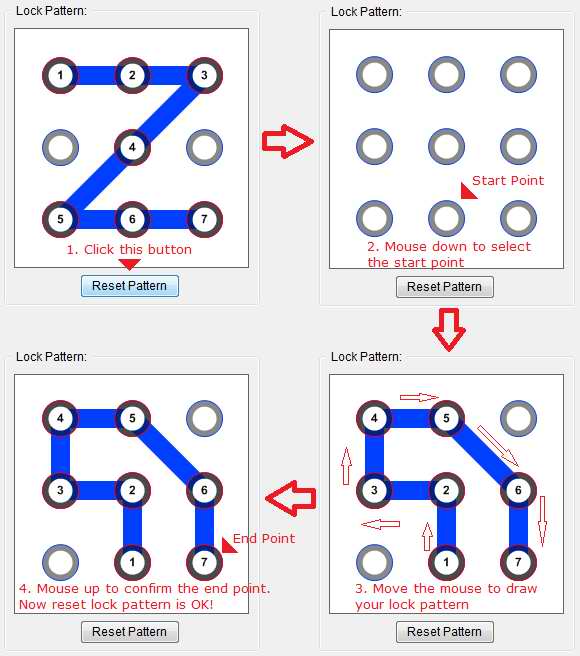 5. I forgot my unlock pattern
a. If you did not enable auto-lock at Windows startup. You can reset to the default pattern by reinstalling Eusing Maze Lock.
b. You can press F8 between system boot and enter the safe mode. Then reinstall the software to reset the default unlock pattern.
6. My unlock pattern window is disappeared. How to get it back?
a. You can double-click on the background image to get it back.
b. Or press 'Enter' key once. Unlock pattern window will be appeared. Remind that press 'Enter' key only once. If you pressed twice, unlock pattern window will be disappeared again.
7. What is the unlock mode?
Eusing Maze Lock has three unlock modes.